Description cartoon:
After a long journey, a father with two children comes to a country house. Restless and impatient children, leaving their father, begin to play "war", running around the neighborhood. Keen in their game, shooting and dodging imaginary bullets, they encounter the remains of an old armored tank. Worried, they run to explore the tank, which is in the place where a fierce battle was once fought. Suddenly, a series of strange events are taking place, and children see with their own eyes that a real war was really going on here ...
---
Information about the cartoon:
Original Title: Oscuro Cardinal
Country, Channel: Honduras
Genres: Animation, War, Short
Creator: Adrián Guerra
Cast: Adrián Guerra
Runtime: 8min
Tags:
Animation
War
Short
Adrián Guerra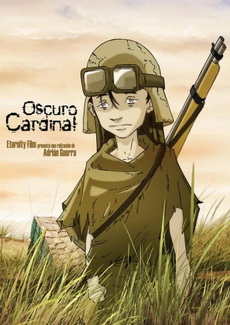 Cartoon storyboard
Data cartoon
WEB MKV 720p 190mb



The release added to the format 720p! Formats 480p and 1080p (if any) will be added at the request of users!

---
Cartoon Trailer:
---
Similar cartoons:
Comments and Reviews on cartoon: