Description cartoon:
The fifteenth season of the American animated sitcom South Park began airing on Comedy Central on April 27, 2011 and ended on November 16, 2011. In response to reactions to the mid-season finale episode "You're Getting Old", which seemed to insinuate that creators Trey Parker and Matt Stone were wrapping up the series, Comedy Central proclaimed through the media that South Park was renewed for two more seasons, and the duo were signed through 2013. Shortly before the airing of the season finale episode "The Poor Kid", South Park was extended again until 2016, taking the show to 20 seasons. Parker was the director and writer for all episodes, and Robert Lopez was the writer in this eleventh episode for the fifteenth season.
---
Information about the cartoon:
Original Title: South Park
Country, Channel: USA, Comedy Central
Release Date: 2011
Genres: Animation, Comedy,
Creator: Trey Parker, Matt Stone, Brian Graden,
Cast: Trey Parker, Matt Stone, Isaac Hayes, Mona Marshall, April Stewart,
Runtime: 22min
Language: English
Episodes: 14
Tags:
South Park
Animation
Comedy
Brian Graden
Trey Parker
Matt Stone
Isaac Hayes
Mona Marshall
April Stewart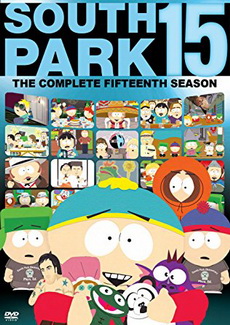 Cartoon storyboard
Data cartoon
WEB MKV 720p 6.79Gb



The release added to the format 720p! Formats 480p and 1080p (if any) will be added at the request of users!

---
Cartoon Trailer:
---
Similar cartoons:
Comments and Reviews on cartoon: