Description cartoon:
Emo and Proog are two men exploring a strange industrial world of the future. The two main characters are on a journey in the folds of a giant Machine, exploring the twisted and dark complex of wires, gears and cogs. Until one moment a conflict arises that throws out all their assumptions. This movie short couples lively fun with passionate characters in an epic story line.
---
Information about the cartoon:
Original Title: Elephants Dream
Country, Channel: Netherlands
Genres: Animation, Short, Sci-Fi
Creator: Bassam Kurdali
Cast: Cas Jansen, Tygo Gernandt
Runtime: 11min
Tags:
Animation
Short
Sci-Fi
Bassam Kurdali
Cas Jansen
Tygo Gernandt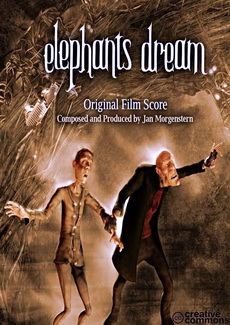 Cartoon storyboard
Data cartoon
WEB MKV 720p 264mb



The release added to the format 720p! Formats 480p and 1080p (if any) will be added at the request of users!

---
Cartoon Trailer:
---
Similar cartoons:
Comments and Reviews on cartoon: