Description cartoon:
The curious, adventure-seeking, fourth grade group of boys, Stan, Kyle, Cartman, and Kenny, all join in in buffoonish adventures that sometimes evolve nothing. Sometimes something that was simple at the start, turns out to get out of control. Everything is odd in the small mountain town, South Park, and the boys always find something to do with it. The Tooth Fairy Tats, Cartman's Silly Hate Crime, Timmy 2000, Quintuplets 2000, Cartman Joins NAMBLA, Cherokee Hair Tampons, Chef Goes Nanners ... South Park has received numerous accolades, including five Primetime Emmy Awards, a Peabody Award, and numerous inclusions in various publications' lists of greatest television shows. The show's popularity resulted in a feature-length theatrical film, South Park: Bigger, Longer and Uncut which was released in June 1999, less than two years after the show's premiere, and became a commercial and critical success. In 2013, TV Guide ranked South Park the tenth Greatest TV Cartoon of All Time.
---
Information about the cartoon:
Original Title: South Park
Country, Channel: USA, Comedy Central
Release Date: 2000
Genres: Animation, Comedy,
Creator: Trey Parker, Matt Stone, Brian Graden,
Cast: Trey Parker, Matt Stone, Isaac Hayes, Mona Marshall, April Stewart,
Runtime: 22min
Language: English
Episodes: 17
Tags:
South Park
Animation
Comedy
Trey Parker
Matt Stone
Isaac Hayes
Mona Marshall
April Stewart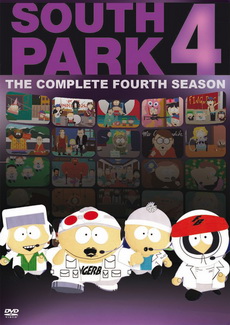 Cartoon storyboard
Data cartoon
WEB MKV 720p 2.96Gb



The release added to the format 720p! Formats 480p and 1080p (if any) will be added at the request of users!

---
Cartoon Trailer:
---
Similar cartoons:
Comments and Reviews on cartoon: