Description cartoon:
Oh no ... Shall I make you feel good? Snowdrop - sexy blonde in uniform having sex in the office on the table - 3D hentai video. You have just arrived in the habor city of Neo-Venecia for your vacation. Just when you thought things can't get any better as you enjoy the refreshing sea breeze, you receive an invitation from Alicia Florence, one of the Three Water Fairies. She has blessed you with a private tour in her gondola, and much more, as you'll soon find out... Another anime-to-hentai adaption by Studio GGB, this time of the graceful Alicia Florence from ARIA.
---
Information about the cartoon:
Original Title: Snow Drop: The White Bitch
Country, Channel: Japan, GGB
Genres: 3D, Hentai, Adult, Blowjob, Bakunju
Creator: GGB
Cast: Alicia Florence, Makoto Tatsuki,
Runtime: 35min
Episode: 1+b
Release Date: 2012
Language: Japanese,
Tags:
GGB
3D
Hentai
Adult
Blowjob
Bakunju
Alicia Florence
Makoto Tatsuki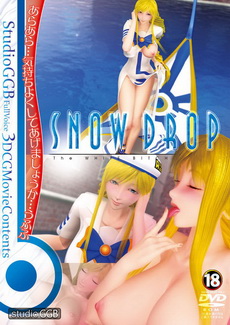 Cartoon storyboard
Data cartoon
DVR MKV 720p 800mb



The release added to the format 720p! Formats 480p and 1080p (if any) will be added at the request of users!

---
Cartoon Trailer:
---
Similar cartoons:
Comments and Reviews on cartoon: