Description manga:
15-year-old Kurosaki Ichigo is not your everyday high school student. He has from as far he can remember always had the ability to see ghosts and spirits. A fateful day arrives as Ichigo encounters the shinigami Kuchiki Rukia, who saves him and his family from a Hollow at the cost of injuring herself. During this encounter, with Rukia unable to defeat the hollow she transfers her shinigami powers into Ichigo. In the aftermath, unable to continue with her job, Rukia allows Ichigo to take on the role of a shinigami in her place as they together defeat the Hollows plaguing Ichigo's town.
---
Information about the manga:
Japanese Title: BLEACH - ブリーチ -
Genre: Adventure, Manga,
Written: Tite Kubo
Language: English
Image Format: JPG
Year: 2001, 2016,
Size: 1.82GB
Tags:

Bleach, Complete, Manga, BLEACH, ブリーチ, Adventure, Tite Kubo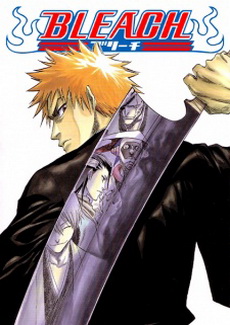 Manga storyboard
Data manga
JPG - 1.82Gb

Similar manga:
Comments and Reviews on manga:
Information
Users of Guests are not allowed to comment this publication.