Description cartoon:
Ploddy the Police Car Makes a Splash - A fallen electrical cable zaps Radar the Police Car and grants him special powers, but his new found energy brings new found responsibilities. Radar now has what it takes to stand up to the Badger Brothers; a shady duo plotting to steal and bottle the town's water supply. With the help of his friend, Dottie the Otter, Radar must defeat the criminals to save the town - and the environment!
---
Information about the cartoon:
Original Title: Pelle Politibil gar i vannet
Country, Channel: USA, Norway
Genres: Animation, Comedy, Family
Creator: Rasmus A. Sivertsen
Cast: Robert Stoltenberg Pernille Sørensen Gard B. Eidsvold Fredrik Steen Bjørn Sundquist Marc Matney Shannon Settlemyre Ashley Thrill Michael Robert Yeager
Runtime: 74min
Tags:
Animation
Comedy
Family
Rasmus A. Sivertsen
Robert Stoltenberg
Pernille Sørensen
Gard B. Eidsvold
Fredrik Steen Bjørn
Sundquist Marc
Matney Shannon
Settlemyre Ashley
Thrill Michael
Robert Yeager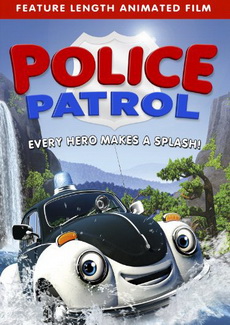 Cartoon storyboard
Data cartoon
BDR MKV 720p 2.16Gb



The release added to the format 720p! Formats 480p and 1080p (if any) will be added at the request of users!

---
Cartoon Trailer:
---
Similar cartoons:
Comments and Reviews on cartoon: